Our Team
We've a fantastic team behind us with bags of combined experience.
Lewis Purver
Role:
Director
01303 847391
lewisp@primarytechnologies.co.uk
As a founding director of the company, Lewis has been with Primary Technologies Since 2011. He provides expertise to schools, academies and multi-academy trusts, specialising in new builds and strategic planning.
Lewis enjoys working with client on projects, ensuring that they have everything they need during the process. He has worked with Building Contractors such as BAM, Kent County Council Project Management Team and local Multi-Academy Trusts.

In his spare time, he likes learning new things and has a keen interest in Football.
Matt Curtis
Role:
Director
01303 847392
mattc@primarytechnologies.co.uk
Matt has been with Primary Technologies Since 2011, providing expertise and day to day support for both clients and employees. Matt is a keen Radio Amateur and enjoys spending his weekends in the sunshine!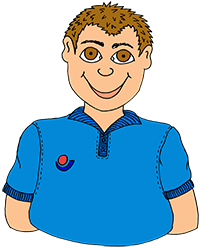 Andrew Purver
Role:
Installations Engineer
01303 847 390
andyp@primarytechnologies.co.uk
When Andy isn't installing equipment he can be found taking leisurely walks along the cliff tops in Folkestone. In the spring time he spends time preparing his camping gear ready for the summer.
Samantha Freeman
Role:
PA to Directors
01303 847387
samanthaf@primarytechnologies.co.uk
Samantha has been with Primary Technologies since 2015. When she is not in the office she is a busy mum of two, but finds time between school runs and parties to take piano lessons, bake sweet treats and loves a Netflix binge.
Graeme Rolph
Role:
Business Development Manager
01303 847386
graemer@primarytechnologies.co.uk
Graeme has been with Primary Technologies since 2016. In the evening and his days off he loves watching films, gaming, he also enjoys going to the gym and going on walks.
Corinne Watson
Role:
Administration Assistant
01303 847394
corinnew@primarytechnologies.co.uk
Corinne has been with Primary Technologies since 2016. In her spare time she enjoys horse riding, spending time with her son and is currently expecting her second child.
Nicola Poulton
Role:
IT Consultant
01303 847393
nicolap@primarytechnologies.co.uk
[awaiting]
Gemma Davies
Role:
IT Consultant
01303 847389
gemmad@primarytechnologies.co.uk
Gemma can inevitably be found at the stables in her free time where she practically lives and loves anything Spanish!